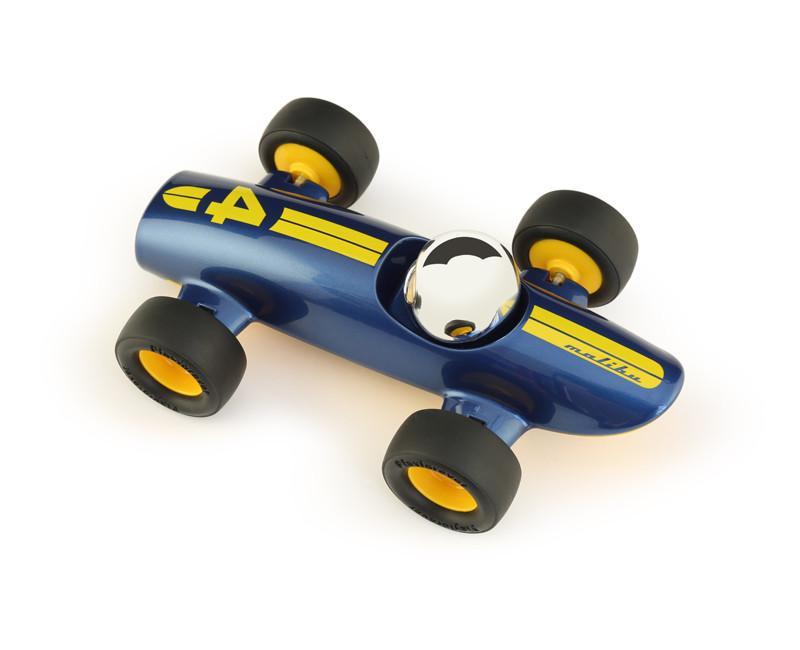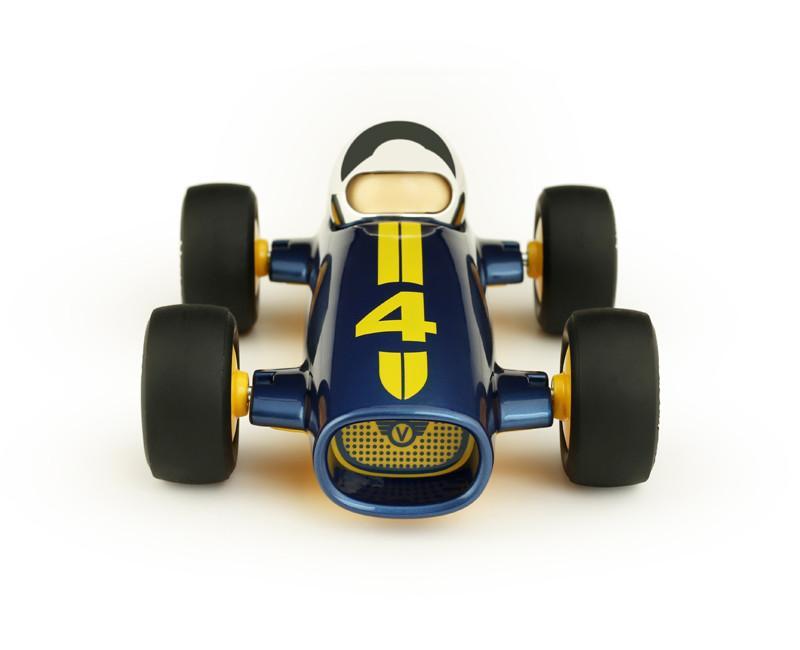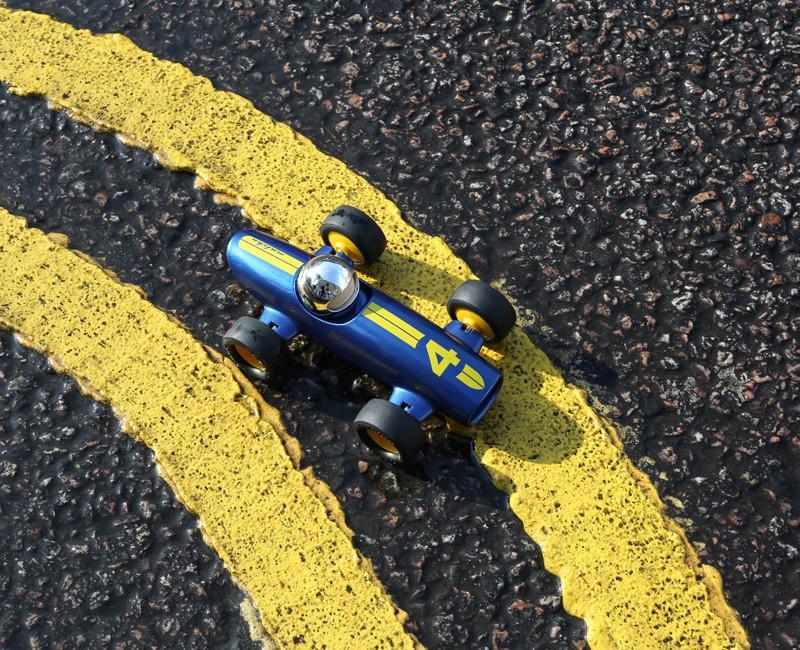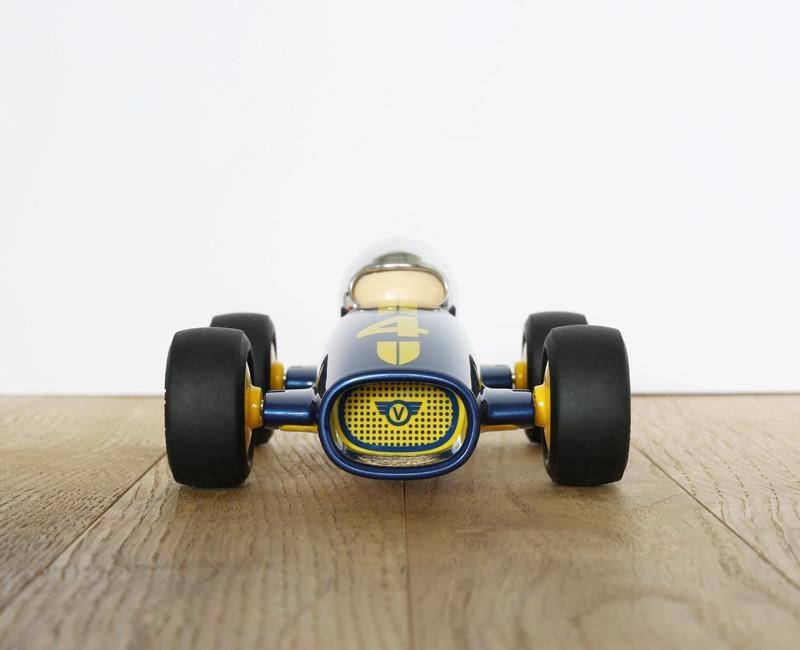 On your marks get set go! You can almost hear the roar of the engine as Malibu stands poised, ready for the race. Drawing inspiration from the early Maserati Formula 1 cars of the 20s and 30s but with a modern Playforever twist, our Malibu racing car is built for speed. With a pure and simple cigar tube chassis, long nose and wide open mouth, its shape is sleek and stream-lined whilst its wide profile, low-to-the-ground rubber tyres give it a bold confidence to rival all others at the starting grid.
Fierce, but just as fast, Malibu is slightly smaller than the rest of our collection, proving that when it comes to speed, size isn't everything.
Age recommendation:
Lucas is 1 plus. This means this product is safety tested and recommended for children that are aged 1 year and above.
Dimensions:
Length 150mm x Width 94mm x Height 58mm
Materials:
ABS Plastic with high gloss UV coating. Hand-polished with care.
Test certificates:
CPSIA for the USA and EN71 for Europe. All extensive testing carried out by TUV Hong Kong.