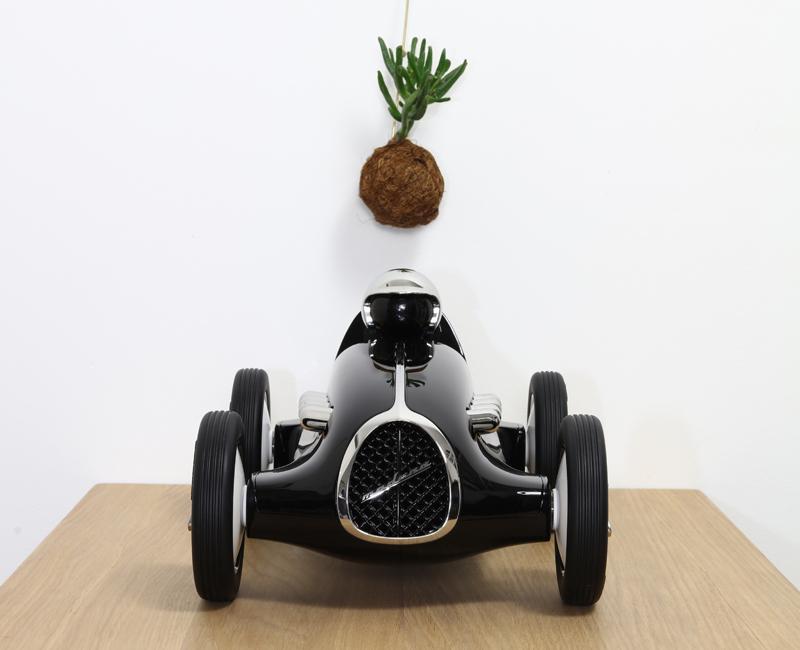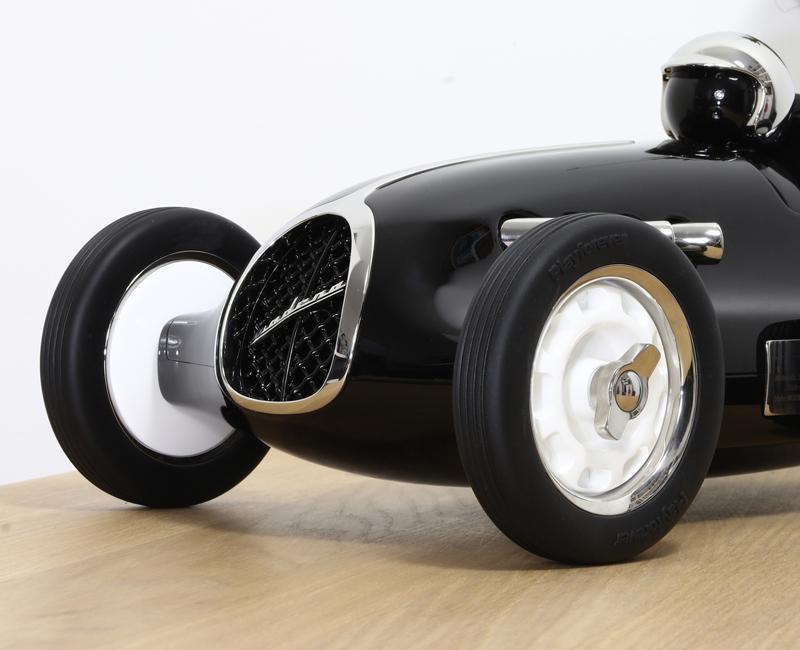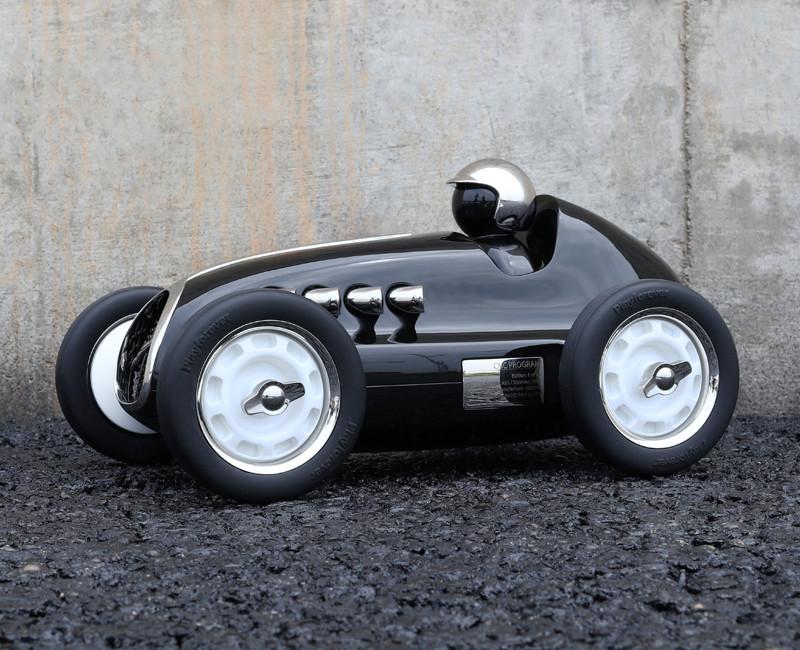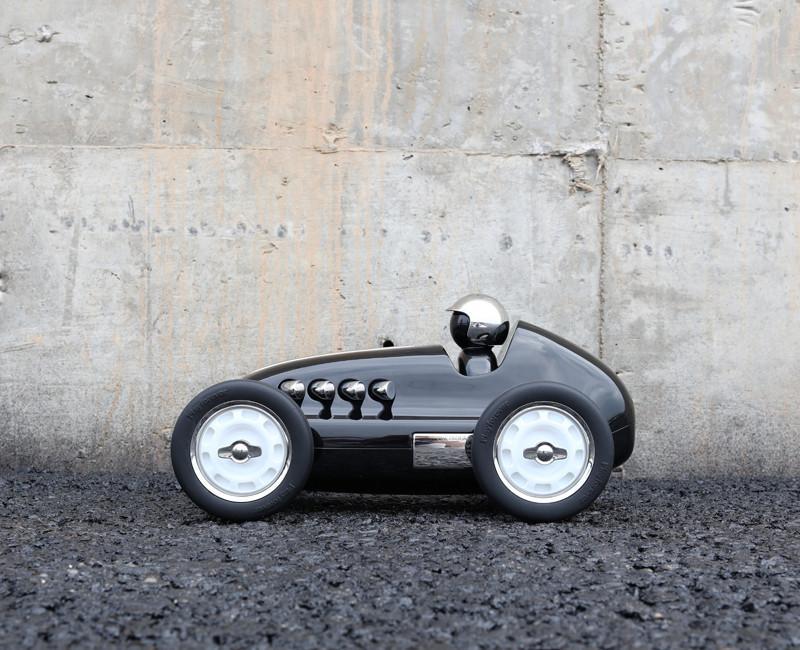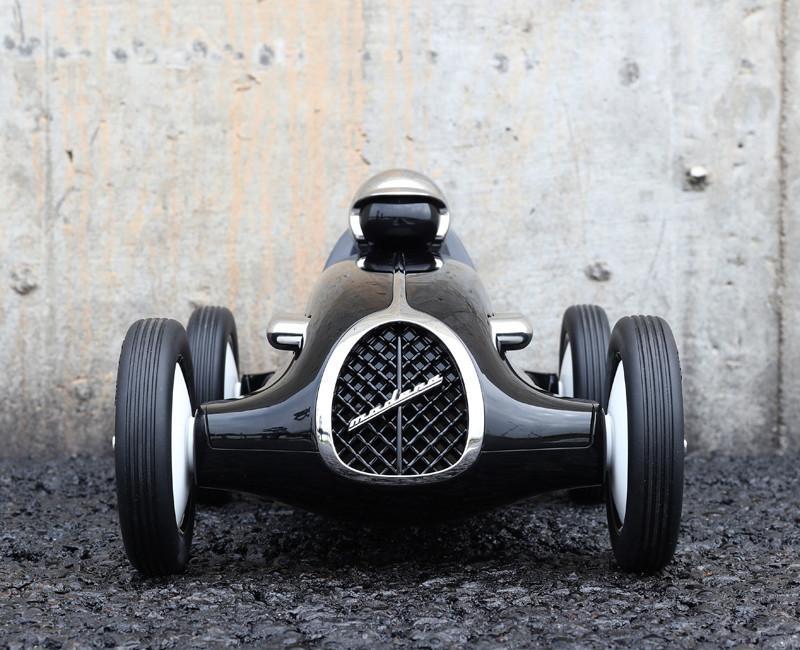 CNC 102 Modena Grand Prix Black
The Playforever story began with Bruno, our very first toy racing car, born from a lifelong fascination with 1930s tin cars and classic cigar racers. Our striking, limited edition CNC series takes Bruno to a whole new level. Each car is beautifully made with the greatest attention to detail; crafted with love and pride from the finest, most luxurious materials before being hand-finished to perfection. From creative concept to the ultimate design object, our CNC series is living proof that absolutely any idea can be brought to life into 3D form, without any limitation on size, shape, material or surface finish. The design is meticulously tailored and perfected, resulting in beautiful works of art that are produced in limited volume editions, immaculate and unrivalled in design and quality.
Yet this is only the beginning of the journey: we are excited to grow our CNC series in the future, continuing to bring our vision to life by creating exclusive limited edition heirloom toys and interior pieces to be treasured and played with forever. 
 Our Modena Grand Prix model is a stunning example of founder Julian Meagher's creative vision becoming reality. Being larger than the other vehicles in the series, the body is CNC-machined from a solid block of ABS material, before being sanded and polished by hand and finished with the highest grade automotive paint with a glossy UV coating. In a similar way, the brass trim is cut with precision from a solid block of metal using a CNC machine, sanded to remove marks and polished to diamond standard (but left untreated so it will tarnish and evolve over time). Last but not least, the smooth-glide, solid rubber wheels are made using a slow casting process to ensure a perfect detailed finish. The result is an object of beauty, crafted from solid materials that personify luxury and style.